Dr. Mike Schwieterman and Brian Pedersen Both Recognized for Exceptional Leadership, Innovative Thinking, and Commitment to the Future of the Fruit and Vegetable Industry
Plenty, the flavor-first vertical farming company with a mission to improve the lives of people, plants, and the planet, today announced two senior executives - Dr. Michael Schwieterman and Brian Pedersen - were both recognized in the Fruit + Vegetable 40 under 40 Awards by Fruit Growers News and Vegetable Growers News. The list is reserved exclusively for outstanding young industry professionals who demonstrate exceptional commitment to making their mark in the industry through innovation and leadership. The entire class of 2021 winners can be viewed here.

Director of New Crops and Flavor, Dr. Michael Schwieterman, oversees a team that explores potential crops for vertical farms and their flavor profile. Michael's career has focused on optimizing flavor based on how genetic diversity and environmental factors alter the quality and perception of fruits and vegetables. His agricultural ties go back generations, including his childhood spent on a family farm in Ohio. Before his work at Plenty, Michael established the Chemistry Lab for Driscoll's to drive trait discovery and cultivar development in all berries.
Michael earned his doctorate in plant molecular and cellular biology from the University of Florida, where he studied flower development in petunia and fruit chemistry for strawberry breeding. During his postdoctoral appointment, he bridged metabolomics and LEDs to identify the effects of wavelength on product quality in fruits and herbs.
Brian Pedersen is the Grow Systems Lead at Plenty. In this role, he works to optimize Plenty's growing environment, ensuring plants are grown and harvested at peak flavor and nutrition. Originally from St. Croix, an island that imports 96% of its food, Plenty's mission is especially important to Brian. He is passionate about championing food security in underserved communities and food deserts worldwide.
"Michael and Brian's selection are testament to their passion and unwavering leadership and commitment they have both brought to the fruit and vegetable industry," said Nate Storey, co-founder and chief science officer at Plenty. "They're both great examples of people who are constantly thinking outside the box and always planting seeds for the future both at Plenty and for the industry as a whole. We're proud of their work, and happy to see them recognized in the industry as well."
The Fruit + Vegetable 40 Under 40 Awards honor 40 outstanding individuals who exemplify leadership, innovative thinking, and commitment to the industry's future. Honorees represent every sector, from growers and farm marketers to researchers and suppliers.
About Plenty
Plenty is an American farming technology company that frees agriculture from the constraints of land, weather, seasons, time, distance, pests, natural disasters, and climate. The company's plant scientists, engineers, and farmers have developed its indoor vertical farming technology to grow nutrient-rich and pesticide-free plants with extraordinary flavor. Plenty's proprietary towers and intelligent platform make it the only vertical farm that can grow multiple crops with consistently superior flavors and yield. Plenty's flagship farm and headquarters are located in South San Francisco, California, and the company operates the largest of its kind Research and Development farm in Laramie, Wyoming. Plenty is currently building the world's highest-output, vertical, indoor farm in Compton, California.
About Fruit Growers News and Vegetable Growers News
For more than 60 years, Fruit Growers News and Vegetable Growers News have served as powerful and reliable resources for growers across the nation. Published monthly, each issue of these award-winning publications feature the latest news, insights, products and more to ensure successful growing operations.
Launched in 2018, the Fruit + Vegetable 40 Under 40 Awards represent a broad spectrum of agriculture industry professionals, from growers and farm market operators, to Extension agents and industry suppliers. The young professionals selected are making substantial strides for their individual businesses and the industry as a whole. The Class of 2021 will be honored at the Great Lakes Fruit, Vegetable and Farm Market EXPO in Grand Rapids, Mich., on Tuesday, December 7, and will be featured in the October 2021 issues of both publications.
Featured Product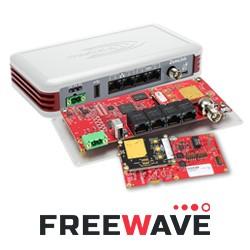 Power even your most remote agricultural operations with real-time data to manage your crops and livestock like never before. With edge intelligent ZumLink IQ radios, you get an all-in-one system that combines sensors, wireless connectivity and process control-without the need for Ethernet or SCADA. So you can enjoy farm-fresh data that's always in season