The tractor industry is booming, tractor sales have increased this year and similar possibilities are being projected for the next year. In such a situation, the escorts company has taken a big decision, the company aims to increase production by 50% for which it is going to invest Rs 100 crore for the remaining time in this financial year.
Let us tell you that the Escorts company manufactures farm track, power track and digi track brand tractors, now the company has the capacity to manufacture 1.2 lakh tractors in a year including all brands, which is now set to increase to 1.8 lakh.

The company expects its joint venture with Kubota of Japan to produce 30,000 tractors in the next financial year, taking the total available tractor numbers to about 1.8 lakh annually.
On the current state of the market, he says that there will be permanent demand and this year the industry will grow. Previously we were expecting single-digit growth, but the industry has grown by 12 percent in the first six months of the year and it seems that the same momentum will continue in the next six months of the year.
So this was special information related to the tractor industry, likewise stay connected with TractorGyan for information related to tractors and farming.
To Know More visit Tractorgyan
Featured Product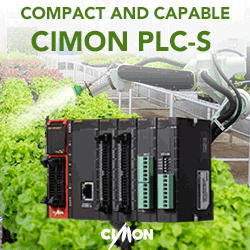 CIMON-PLC is an industrial control device based on international standards of IEC61131. It is designed for a plant site that requires industry-leading reliability. CIMON-PLC is optimized for Industry 4.0 and enhances the intelligence of industrial sites.