Collect, control, and predict your data with ease
Springfield, NJ— May 9, 2019 — at company headquarters, QEI, LLC announced the immediate availability of The ePAQ9410/20/25 Multifunction Gateway, enabling owners of any existing SCADA systems the ability to connect to a myriad of IEDs (Intelligent Electronic Devices) within their substation to their larger enterprise in a reliable and secure fashion. The ePAQ-9410 and ePAQ-9420 can integrate the complete catalog of IEDs using our library of legacy or open industry standard protocols, be they serial or LAN based. In addition to data concentration, the unit can perform custom computations needed for filtering, translating, pre-processing or reduction.

The crown jewel, however, is the ePAQ-9425. The ePAQ-9425 Multifunction Gateway should be at the core of your Substation Management Program for the Smart Grid. Whether serving as an expandable front end for legacy RTUs or as the platform for the next stage of your distribution automation program, the ePAQ-9425 can serve to connect the myriad intelligent devices within your substation to your larger enterprise in a reliable and secure fashion.
Many customers have already benefited from deploying The ePAQ9410/20/25 Multifunction Gateway. To date, QEI has sold over a thousand ePAQ multifunction gateways and in the past five years and intends on seeing that number more than double in the years to come
The ePAQ9410/20/25 Multifunction Gateway is an update driven by customer feedback and is part of QEI, LLC's commitment to delivering the latest product updates in one convenient installation. The ePAQ9410/20/25 Multifunction Gateway is immediately available, you can request more information by calling us directly at 973-379-7400 or visiting our website at www.QEIINC.COM
Founded in 1960, QEI, LLC is the worldwide leader in SCADA Systems. The company offers a wide range of products and services designed to provide long-term automation solutions.
QEI, LLC and The ePAQ9410/20/25 Multifunction Gateway are either registered trademarks or trademarks of QEI, LLC in the United States and/or other countries.
The names of actual companies and products mentioned herein may be the trademarks of their respective owners.
For more information, press only:
Lee Pearce
973-346-5266
lpearce@qeiinc.com
For more information on The ePAQ9410/20/25 Multifunction Gateway:
www.QEIINC.COM
Featured Product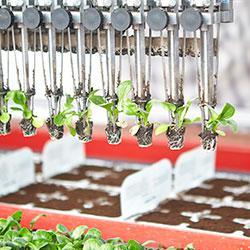 MICROMO launches the new MC3/MCS motion control family. The new high performance, intelligent controllers are optimized for use with FAULHABER motors, offer electronics for simple operation with state-of-the-art interfaces for multi-axis applications, and provide a motion control system solution with the most compact integration into industrial grade housing.