Local agricultural lender, MidAtlantic Farm Credit, in partnership with Grow and Fortify, announces the AgPitch18 contest to be held on December 6.
MidAtlantic Farm Credit, in partnership with Grow and Fortify, has announced AgPitch18 will be held on December 6 as a part of the Grow and Fortify Value-Added Agriculture Summit. AgPitch18 is a competition seeking those who have innovative ideas to enhance the agricultural industry. The deadline for applications is October 31.

"We are excited to continue AgPitch after our initial launch of the contest last year," says Andrew Rose, Director of Innovation, Strategy and Development for MidAtlantic Farm Credit. "The participants who applied and presented their ideas in 2017 far exceeded our expectations. Were excited about the direction the industry is headed, both at the local and national level."
After October 31, the applications will be reviewed and the five applicants with the most viable and innovative concepts will be asked to present their idea to a panel of judges at the Grow and Fortify Value-Added Agriculture Summit taking place December 6 at the Chesapeake Bay Beach Club in Kent Island, Maryland. Each applicant will have three to five minutes to pitch their idea, and the live audience and judges will vote for the winner.
The applicant who receives the most votes will win a grand prize of $7,500 to help them launch their business, as well as risk management services (provided by North Central Insurance Agency), office space (provided by the Maryland Business Incubation Association and F3 Tech Accelerator Program), and admission into Saul Ewing Arnstein & Lehrs Resources, Access, and Mentoring Program (RAMP). All finalists will receive cash prizes.
"AgPitch18 gives those who are making strides in our community a platform to share their ideas on how we can make sure agriculture continues to not only thrive, but expand. The agricultural industry is evolving in ways many people never saw coming. We encourage everyone who has an idea for a new agricultural venture to apply," says Rose.
The deadline for applications is October 31, and the top five applicants will be notified by November 10. For more information and to apply, please visit mafc.com/agpitch.
About MidAtlantic Farm Credit
MidAtlantic Farm Credit is an agricultural lending cooperative owned by its member‐borrowers. It provides farm loans for land, equipment, livestock and production; crop insurance; and rural home mortgages. The co-op has over 11,300 members and over $2.68 billion in loans outstanding. MidAtlantic has branches serving Delaware, Maryland, Pennsylvania, Virginia and West Virginia. It is part of the national Farm Credit System, a network of financial cooperatives established in 1916 to provide a dependable source of credit to farmers and rural America.
Featured Product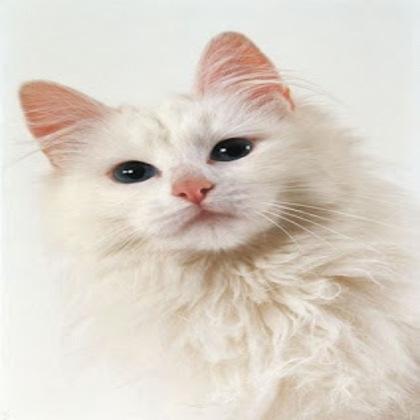 Artificial intelligence can be used, for example, to classify fruit varieties or to identify damaged parts, e.g. apples with marks or color deviations. To cover all possible variances with classical image processing would be very time-consuming and costly. With artificial intelligence, however, these challenges can be solved in no time at all. IDS NXT ocean is a user-friendly all-one-one system which requires neither special knowledge in deep learning nor camera programming. Only sample images and knowledge on how to evaluate them (e.g. "good apples" / "bad apples") are needed. This makes the start into AI-based image processing particularly easy. Camera hardware, software, infrastructure and support come from a single company. For beginners, IDS offer the IDS NXT ocean Creative Kit, which includes all components and workflows to create, train and run a neural net.