Global Collaboration Accelerates the Advancement of Seed-applied Technology to Bring New Innovation to Growers
DuPont and Sumitomo Chemical Company, Limited announced today a global agreement to collaborate on the development, registration and commercialization of seed-applied technologies for use in key crops around the world.

DuPont and Sumitomo Chemical formed this collaboration out of a shared objective to accelerate development and commercialization of novel seed-applied technologies to improve early plant growth and yields. The global agreement leverages the strengths of both companies, combining the conventional chemical and biological pipeline from Sumitomo Chemical, with the advanced seed technology and development and commercialization capability of DuPont Crop Protection, a business unit of DowDuPont Agriculture Division.
By combining the pipeline from Sumitomo Chemical with DuPonts technology and capability, there is an opportunity to evaluate these technologies together, at much earlier stages, to understand the complementary characteristics of various product combinations. This early-stage collaboration will enhance current and future commercial products for seed-applied technologies.
"Sumitomo Chemical has made significant investments in rhizosphere technology research to enhance seed protection and maximize early plant development through chemical and biological agrosolutions," said Kimitoshi Umeda, associate officer and general manager, AgroSolutions Division-International at Sumitomo Chemical Company. "Partnering with DuPont affords the access to their advanced seed technology, and when evaluated in combination with our seed protection and enhancement solutions, will generate new opportunities to develop complementary and novel seed-applied technologies for growers around the world."
"We are excited about this collaboration with Sumitomo Chemical. The Sumitomo Chemical portfolio and pipeline will complement the investments DuPont has made in discovery, development and commercialization of seed-applied products. Partnering with Sumitomo Chemical early in the development process enables us to create higher performing seed-applied products for our customers," said Mick Messman, director, DuPont Seed Applied Technologies.
Collaborations between DuPont and Sumitomo Chemicals regional affiliate, Valent U.S.A. LLC., will focus on the North American region with potential expansion opportunities to multiple crop markets globally.
"This agreement exemplifies the power of collaboration by companies in the agriculture industry to bring growers the latest technology to improve their productivity," added Umeda. "We look forward to future collaborations with DuPont, and to pursue them in the spirit of creativity and innovation on behalf of our customers."
For more information on both parties, visit http://www.dupont.com or http://www.sumitomo-chem.co.jp/english/.
About Sumitomo Chemical Company, Limited
Headquartered in Tokyo, Japan, Sumitomo Chemical is one of Japans leading chemical companies, offering a diverse range of products globally in the fields of petrochemicals, energy and functional materials, IT-related chemicals and materials, health and crop science products, and pharmaceuticals. The companys consolidated net sales for fiscal year 2016 were JPY 2 billion. For additional information, visit the companys website at http://www.sumitomo-chem.co.jp/english/.
About Valent U.S.A. LLC
Valent U.S.A. LLC, headquartered in Walnut Creek, Calif., develops and markets products in the United States, Canada and Mexico that protect agricultural crops, enhance crop yields, improve food quality, beautify the environment and safeguard public health. Valent products include a well-known line of quality herbicide, insecticide, fungicide and crop enhancement products for agricultural, seed protection and professional use. Valent is a leader in marketing and sales of both traditional chemical products and also biorational products developed by its affiliate, Valent BioSciences LLC. For more information about Valent or our full product line, please call 800-6-VALENT (682-5368) or visit valent.com.
About DowDuPont Agriculture Division
DowDuPont Agriculture, a business division of DowDuPont (NYSE: DWDP), combines the strengths of DuPont Pioneer, DuPont Crop Protection and Dow AgroSciences. Together, the Agriculture Division provides growers around the world with the most complete portfolio in the industry, developed through a robust research pipeline across germplasm, biotech traits and crop protection. DowDuPont Agriculture is committed to delivering innovation, helping growers increase productivity and ensuring food security for a growing global population. DowDuPont intends to separate the Agriculture Division into an independent, publicly traded company. More information can be found at http://www.dow-dupont.com.
Featured Product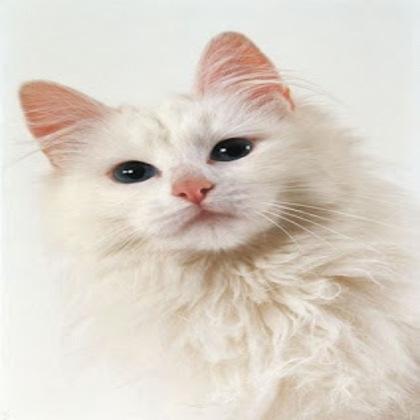 Artificial intelligence makes image processing tasks possible that were previously either unthinkable or only feasible with great effort. These include the recognition of strongly varying organic shapes, the localization of randomly distributed objects in complex images and the recognition of anomalies that go beyond the deviations normally to be expected - and thus describable in rule-based image processing. AI Vision therefore opens up completely new application possibilities for imaging systems. The philosophy of the AI Vision system IDS NXT is, on the one hand, to fully utilize the potential of artificial intelligence and, on the other hand, to lower the entry barriers for the use of the new technology and thereby actively drive its dissemination in the market. This is why IDS offers the complete AI toolchain in addition to the camera, so that users can tackle their challenges without any lead time and with little prior knowledge. For customers, this means not only new application scenarios and workload reduction, but also faster market access and competitive advantages.