Speakers to Offer Collective Roadmap for Asset Owners/Large Enterprises
PORTLAND, MAINE, October 6, 2017 - The organizers of Commercial UAV Expo, taking place October 24-26, 2017 at the Westgate Resort & Casino in Las Vegas, announced updates to its keynote roster, with industry professionals from DroneDeploy, Brasfield & Gorrie, The Beck Group, Frost & Sullivan, Skylogic Research, Intel and Arizona State University slated to present. Commercial UAV Expo is expected to draw 2,500 participants from across seven vertical industries who are integrating and operating commercial UAS in their organizations.

On Wednesday, October 25, the main conference program will open with four Keynotes:
Steps for Effective Drone Integration will be presented by Mike Winn, co-founder and CEO of DroneDeploy along with end users Hunter Cole of Brasfield & Gorrie, LLC, and Grant Hagen of The Beck Group.
Then Business Drivers and UAV Market Update will be presented by Mike Blades, North American Research Director for Aerospace, Defense & Security, at Frost & Sullivan and Colin Snow, CEO & Founder of Skylogic Research.
Anil Nanduri, Vice President in the New Technology Group and General Manager of the UAV Segment at Intel Corporation, will describe the process of Harnessing Data for Business Value. His presentation will address how commercial UAV operators can store, share and manage their data for enhanced business insight and streamlined decision making.
And finally, Panagiotis (Panos) Artemiadis, Associate Professor of Mechanical and Aerospace Engineering at Arizona State University, will show how to further harness technology by Using Our Brains to Control a Swarm of Drones. His talk will focus on a novel control interface between humans and swarms of drones, and will also highlight to assign collective behaviors to drones using thought processes.
The full conference program has more than 70 presenters with numerous plenaries, vertical industry breakouts, demonstrations and networking opportunities.
Registration is still open for the conference. UAV professionals are encouraged to register in advance to save $100 compared to onsite prices and avoid waiting in long lines. Companies interested in learning about exhibiting may inquire here. Commercial UAV professionals may inquire about attending here.
# # #
About Commercial UAV Expo
Commercial UAV Expo, presented by Commercial UAV News, is a conference and exhibition exclusively focused on the commercial drone market covering industries including Surveying & Mapping; Civil Infrastructure; Aggregates & Mining; Construction; Process, Power & Utilities; Precision Agriculture; Law Enforcement, The Westgate Resort & Casino.
About Commercial UAV News
Commercial UAV News is a leading source of news, insight and analysis for the commercial drone market, focusing on Surveying & Mapping; Civil Infrastructure; Aggregates & Mining; Construction; Process, Power & Utilities; Precision Agriculture; Law Enforcement, Emergency Response and Search & Rescue (SAR). In addition to daily news and a weekly newsletter, the site features exclusive industry-specific reports about how drones are being used in various markets. Jeremiah Karpowicz is the Executive Editor.
Commercial UAV Expo is organized by Diversified Communications, a leading organizer of conferences and trade shows with 15 years in the geospatial arena, including SPAR 3D Expo & Conference and International LiDAR Mapping Forum.
Featured Product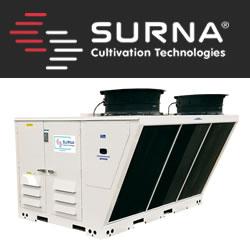 The EnviroPro Packaged DX HVACD Unit utilizes hot gas reheat to provide both cooling AND dehumidification all in one central unit. Its variable speed components allow it to make more nuanced adjustments, saving energy and avoiding temperature swings that can come from single-stage equipment. Due to its affordability, versatility, and industry-leading warranty, the EnviroPro Packaged unit is one of Surna's most popular HVAC offerings.