We have consultants that use Agritecture Designer as part of their deliverables to clients. We have vendors that use AD as a sales tool when speaking with customers, and we even have educators interested in using AD as part of their CEA curriculum.
The Importance of Data and Software in CEA Planning
Q&A with Luc Lalire, Client Success Manager, | Agritecture
Tell us about yourself and your role with Agritecture.
I am the Client Success Manager for Agritecture Designer (AD). In this role, I have two main responsibilities. The first is to support AD users by answering questions and providing guidance as they create and refine models on the platform. The second is to manage the Agritecture Partner Network. The partner network is composed of equipment and service providers that Agritecture has reviewed and endorsed as reliable vendors to CEA farms. Prior to joining Agritecture, I worked on the Business Development team at AeroFarms. I have a Masters in Horticulture specializing in Controlled Environment Agriculture (CEA) and a Bachelor of Science in Biology.
What is Agritecture Designer and why did your team set out to create this software?
Agritecture Designer is a commercial farm-planning software that provides a step-by-step framework to progress from the initial ideation of a CEA project, all the way to vendor selection. It was created because the Agritecture consulting team kept encountering clients with the same needs and challenges when it came to farm planning. CEA is an infrastructure-heavy industry with relatively low margins. This means that for a CEA operation to be successful, the appropriate amount of capital is invested in the correct location, crops, and technologies. All of these decisions should be made in the planning stage with as much information as possible. This is where Agritecture Designer provides its greatest value.
Who does the software serve? What advantages does it offer to users?
Our largest user base is entrepreneurs interested in building or expanding their CEA facilities. However, we have users that are involved in just about every aspect of the industry. I have spoken to investors who use AD to do a reality check on proposed projects. We have consultants that use Agritecture Designer as part of their deliverables to clients. We have vendors that use AD as a sales tool when speaking with customers, and we even have educators interested in using AD as part of their CEA curriculum.
AD has different advantages depending on your background and interest in the industry. For newcomers who are interested in learning how an indoor farm grows food and makes money, they will find the greatest value in the educational section and basic modeling tool. For industry veterans, consultants, and serious entrepreneurs, the ability to easily compare farm designs and include market-specific pricing to a model will add considerable value to their planning process. Of course, there is also the additional advantage of support from myself and the connection to the Agritecture Partner Network.
How is data transparency shaping the industry?
This is an interesting question because I think there is an argument to be made that the lack of data transparency has shaped the industry as much as the data that has been shared. A combination of excitement and lack of data transparency has led to a situation where a group of companies has spent a great deal of time and, more importantly money, developing similar technologies, gathering the same types of data, and learning the same lessons all to not share them. This has the end result of a very inefficient deployment of capital in terms of unique advances made compared to the total dollars spent.
Can you share a success story from Agritecture Designer?
I'd like to share our first success with AD since it is one of my favorites. Khalid Shokair began his career in CEA with Agritecture Designer. Drawn by the prospect of producing high-quality food for his community, he began working his way through the educational content on AD and even subscribed to our AD Advisor service which includes regular bimonthly calls with the AD team. From there, we began building models of potential farm designs. Since Khalid lives in Riyadh, Saudi Arabia, where the majority of food is imported, water is valuable, and leafy greens do not travel well, we determined a vertical farm growing greens would be best. He then selected vendors from our partner network and reached out to gather quotes for his project. After selecting a vendor and finalizing his farm site, construction began on Bather Farms. Bather Farms held its ribbon-cutting ceremony in January, and Khalid is already eyeing an expansion to double his production capability.
What value does the Agritecture Partner Network provide?
The Agritecture Partner Network is the final step of the Agritecture Designer process, but it also can provide value all on its own. It comprises three categories of vendors: financing, equipment, and service providers. Each company has a transparency profile where you can find an objective value proposition statement, project requirements (geographic location, budget size, etc…), customer service policy, and market history. We only accept companies that have passed our technology review, have been in commercial operation longer than one year, and have provided testimonials from customers or third-party testing.
The end result is a database of vendors that you can sort by category/location/component type and then reach out to, confident you know what they are looking for in a customer and what you are looking for from them. The Client Success Manager, which is me, plays a large role as I very often consult with the user on which vendors are most appropriate, facilitate scheduling meetings, and provide commentary and feedback on quotes.
There have been recent closures of several vertical farms, what do you attribute this to and how can vertical farming be profitable and sustainable long term?
I attribute these closures to a combination of issues. First, misaligned expectations on the capability of vertical farming led to large quantities of money being raised from firms and individuals accustomed to industries such as tech where massive returns in a short period of time are feasible. Despite the technology involved, vertical farming is still farming, and, at the end of the day, farming has never been a get-rich-quick business. Second, the previously mentioned siloing of information has led to inefficiencies in planning and research, which consumed large quantities of capital. Only now that many of these firms are closing are these lessons and data being distributed across the industry. Finally, vertical farming is a young industry, despite the inefficiencies, there have been huge advances in technology that are bringing the cost of product down and yield up. The potential viability of vertical farms is higher now than it ever was in the past.
In terms of profitability and sustainability, there is absolutely a route for vertical farms. Locations with very limited water, land, and/or sunlight are particularly viable. Vertical farming, and the larger CEA industry for that matter, depends on an ample supply of cheap energy. The proliferation of cheap and clean energy will, in turn, allow the CEA industry to flourish.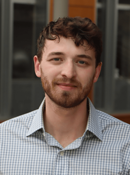 About Luc Lalire​
Luc is the Client Success Manager for Agritecture's commercial farm-planning software, Agritecture Designer. Born out of over a decade of experience in the controlled environment agriculture (CEA) industry, Agritecture Designer is a platform for entrepreneurs, investors, and consultants looking to model, evaluate, and build any type of CEA facility. Before Agritecture, Luc worked on the Business Development team at AeroFarms and advised co-founders on a specialty mushroom cultivation start-up. Luc holds a Master of Professional Studies in Controlled Environment Agriculture from Cornell University and a Bachelor of Science in Integrated Biological Sciences from the University of Vermont.
The content & opinions in this article are the author's and do not necessarily represent the views of AgriTechTomorrow
---
Comments (0)
This post does not have any comments. Be the first to leave a comment below.
---
Post A Comment
You must be logged in before you can post a comment. Login now.
Featured Product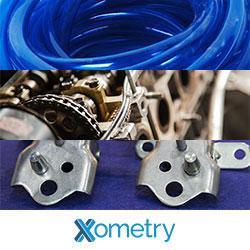 Xometry is your source for custom parts. Now, in addition to getting instant quotes on 3D Printing, CNC Machining, Sheet Metal, and Injection Molding, customers can create and send RFQs for die casting, stamping, and extrusion work to our nationwide network of pre-vetted manufacturers with just a 2D drawing. You will receive and be able to review responses from qualified shops within 7 days on an advanced web-based RFQ management platform. To learn more go directly to our site to issue and RFQ today. Stop wasting time managing RFQs through email and by phone, and start issuing RFQs at scale and in the cloud.