Some of the effects of this pandemic on how we work, live and interact with each other are likely to last much longer than the pandemic itself. I thought it useful to list some of the effects we're likely to experience in ag retail & agronomy.
How COVID-19 is Changing the Way We Do Business
Article from | Agworld
All over the United States we're currently experiencing the impact of the second COVID-19 wave. We knew this second wave was to be expected, and we had a fair idea it was going to come this fall to coincide with the regular flu season, but I think nobody knew how hard it would hit; especially in rural areas. Where the first wave predominantly struck in big cities such as New York, we're now seeing COVID-19 impacting agricultural retailers, agronomists, growers and many others who live in the small towns that make up rural America.
It seems like vaccination will become an option in the near future, but the complete rollout of that program is not expected to be seen until the middle of 2021. However, even when vaccination will start to lower the impact of COVID-19, some of the effects of this pandemic on how we work, live and interact with each other are likely to last much longer than the pandemic itself. I thought it useful to list some of the effects we're likely to experience in ag retail & agronomy in the short, medium and long term in order to start some discussion around possible post-covid outcomes.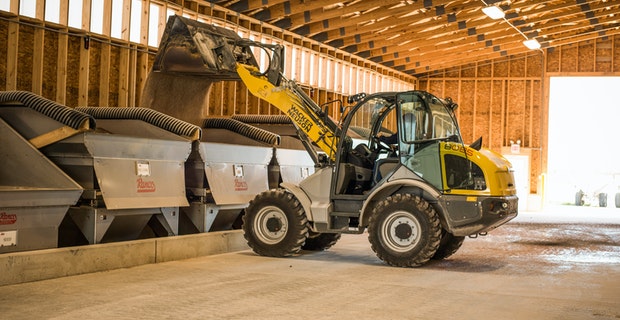 Short term
Right now, remote working is key for those people in ag retail who don't physically need to be present in their branch, such as agronomists. In order to isolate people from each other as much as possible and prevent the spread of COVID-19, not having key staff members physically close to each other is important; most ag retailers cannot afford to lose all their agronomists for a period of time because they were all exposed to the virus at the same time. Luckily, the majority of an agronomist's work is in the field anyway, where they don't need to be anywhere close to other people.
When I spoke to one of our clients this week, IT Director Andrew Gladden with Luckey Farmers Cooperative, he told me that this is exactly what they are doing: "All our agronomists are working remotely, and they'll keep doing that as long as needed for their own, and other people's safety. We're very thankful that we have collaborative digital platform fully implemented in our organization so that our agronomists don't have to go into the branch at all, nor do they need to be face-to-face with growers; all communication is currently conducted through digital means and we're not seeing this create any problems or delays."
Medium term
Those ag retailers that have not implemented a collaborative digital platform yet that allows staff to communicate digitally with their colleagues, growers and other stakeholders, are being forced to evaluate and map-out new workflows. While a digital transformation might be difficult to organize and execute in the short term, the current situation has clearly prioritized the need for digital solutions, while also proving that growers and other stakeholders are very open to using data-based means of communication.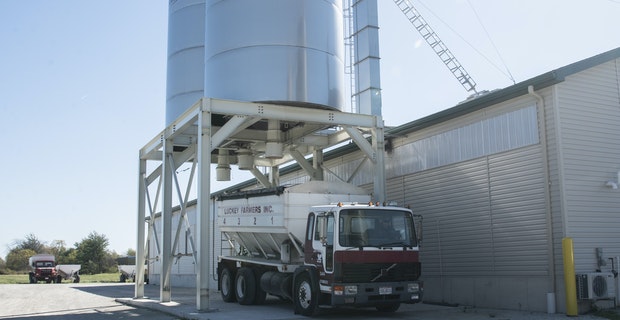 In a sense, I believe that COVID-19 will prove to be a catalyst for the next phase of agtech adoption and enabling digital tools in agriculture. Everyone probably knew to a certain extent that implementing digital tools was inevitable eventually, this pandemic has shown that there is a large advantage to not sitting on the sidelines and reaping the benefits sooner rather than later.
Long term
In the long term, I believe that COVID-19 will help us reshape the way we do business within agriculture. Agriculture has always been very much about relationships, which will not change any day soon, but we now know that digital tools can strengthen these relationships instead of harming them. A close relationship with an abundance of two-way communication is key for growers and their service providers; COVID-19 has taught us that this does not always need to happen in-person, and that digital technologies have a role to play here.
Ag retailers have seen digitally-based competition trying to move into their space for a number of years now and, if COVID-19 has shown us anything, it's growers' willingness and ability to rapidly adopt digital technologies when needed. Instead of waiting for digitally-based competition to disrupt the ag retail landscape even further, I firmly believe that ag retailers will seize this opportunity to adopt collaborative digital technologies together with their growers and avoid disruption by third parties.
Because of COVID-19, digital technologies have now proven their value in maintaining relationships, which will unleash many exciting developments in our sector. I feel that the increased adoption of digital technologies by their service providers will actually be expected, or maybe demanded, by the majority of growers; even after the COVID-19 pandemic is over. Having seen the benefits during the pandemic, growers might not want to move backwards again and rely on in-person visits, written notes and other forms of ad-hoc communication only in future.
The content & opinions in this article are the author's and do not necessarily represent the views of AgriTechTomorrow
---
Comments (0)
This post does not have any comments. Be the first to leave a comment below.
---
Post A Comment
You must be logged in before you can post a comment. Login now.
Featured Product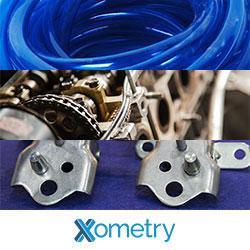 Xometry is your source for custom parts. Now, in addition to getting instant quotes on 3D Printing, CNC Machining, Sheet Metal, and Injection Molding, customers can create and send RFQs for die casting, stamping, and extrusion work to our nationwide network of pre-vetted manufacturers with just a 2D drawing. You will receive and be able to review responses from qualified shops within 7 days on an advanced web-based RFQ management platform. To learn more go directly to our site to issue and RFQ today. Stop wasting time managing RFQs through email and by phone, and start issuing RFQs at scale and in the cloud.