When building a container farm, key aspects are the size of the shipping container, lighting system, irrigation system, walling, and ventilation.
Personal Container Farming Building
Jonathan Tsai | DuramaxTrusscore
Container Farming has given many people options in growing crops in a simple and convenient way. The systems of a container farm gives complete control for the farmer compared to outdoor farming. Food can now be grown closer to the consumer allowing for freshness to be retained even further. With container farming, the requirement for land is no longer an issue with containers that take up to 160 sq ft. And due to their nature, transportation is completely plausible. When building a container farm, key aspects are the size of the shipping container, lighting system, irrigation system, walling, and ventilation.
Container
Shipping containers can be purchased new or used. You can bid for a 20 ft container online and that goes from $1,000 and up. Different types of containers can have attributes like doors that open from the side of the container, doors that open on both ends of the container, or containers that have walls that are insulated.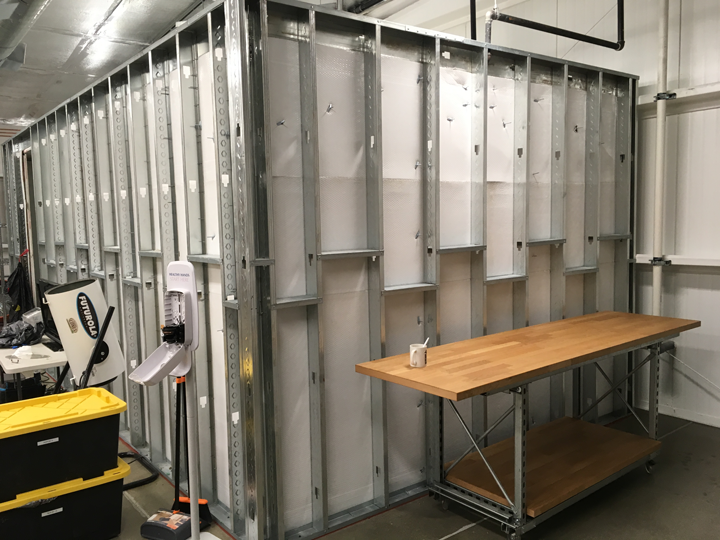 Lighting
A lighting system bypasses any location that has poor sun exposure and allows for plant growth any time of the day. The wide options of LED light reflect the wattage necessary for the type of plant. Since the rate of plant growth is related to light intensity, it is important to have ventilation measures set for the increase in heat emitted.
Ventilation
Growing plants transpire and create humidity. Ventilation is required to keep temperatures cool and also humidity level at an optimal state. Too much humidity can cause mildew, mold, and other pathogens. Ventilation can come from natural methods such as long pipes that leverage the cool underground air, or a mini-split air conditioning system. An example for a 20 ft container with an area roughly 150 ft, a 9000 BTU mini-split goes for around $600.
Water
The water system includes a pump and irrigation. Irrigation system can be set up in many different ways but the key factors are the height and reach of the system. It is important to measure the number of plants, setting of the plants, and how much water each plant needs per day. After knowing this, you can find the right water pump with GPH (Gallons Per Hour) and PSI (water pressure) needed. A basic water system can go for $300 and up depending on specs.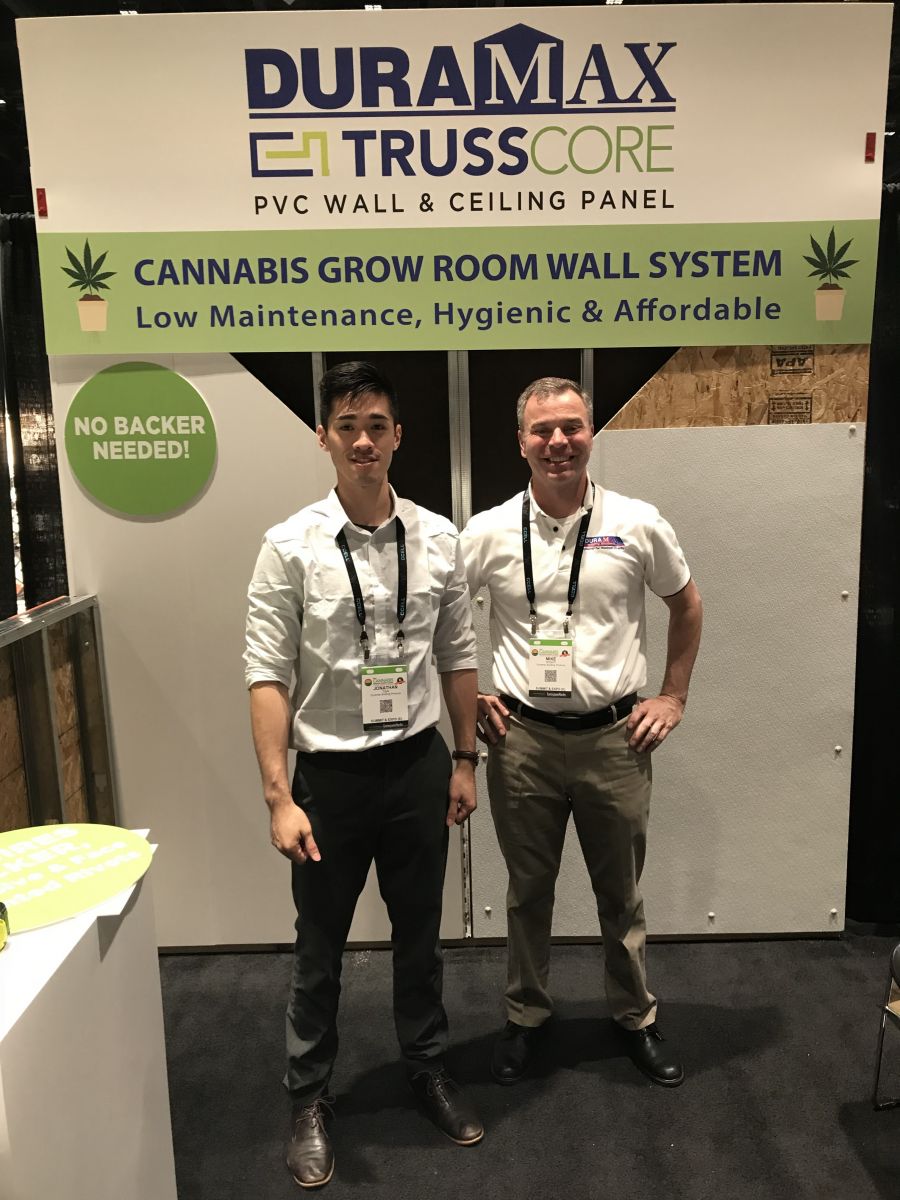 Vinyl Walling
The Wall material should have a smooth surface, be waterproof, and light reflective. Vinyl panels are usually a preferred choice. Waterproof Vinyl Panels interlock to stop water vapor from penetrating, preventing corrosion or mold. The smooth surface allows for easy cleaning and also highly reflective light properties. Vinyl panels do not require the cost of additional material such as the backer, adhesive, or coating. For a 20 ft container, a wall surface of 440 sq ft. can go for roughly $1000.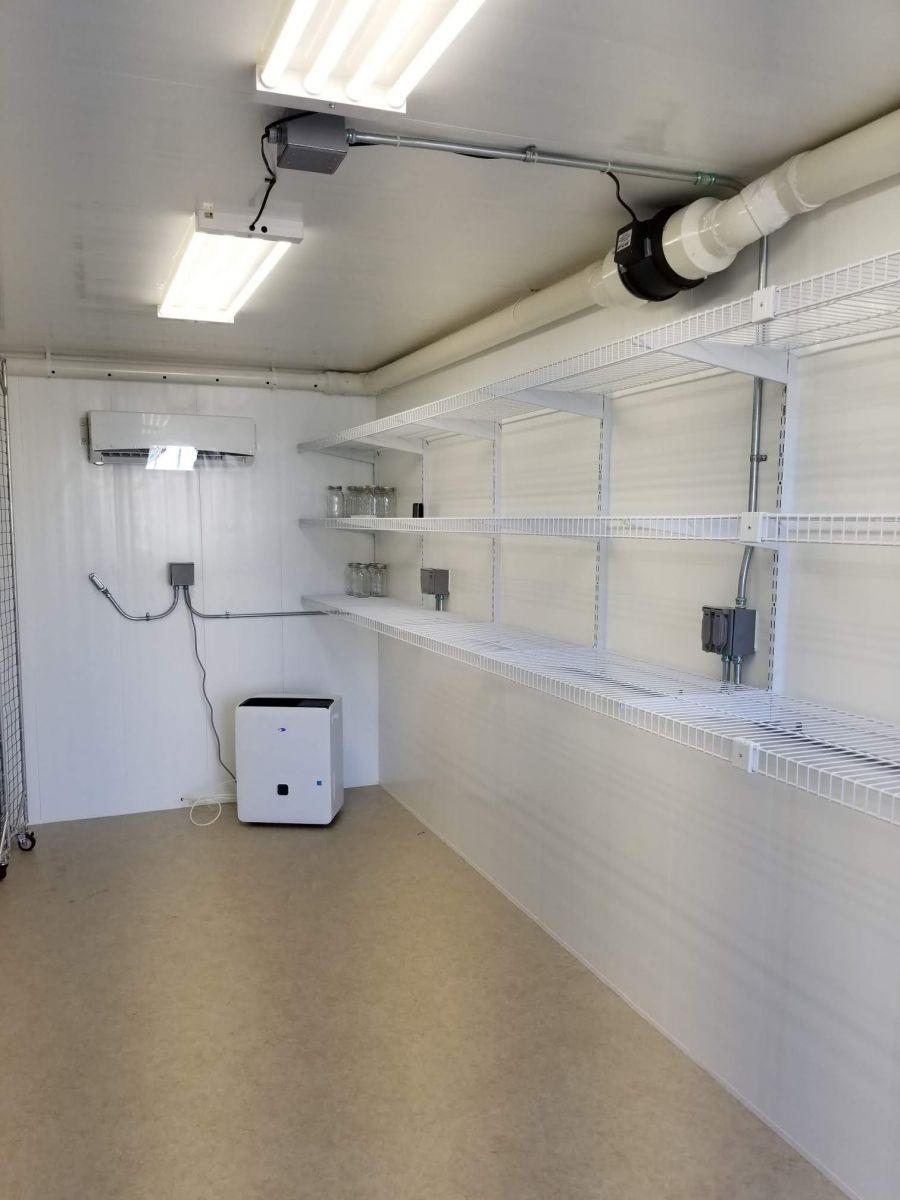 Overall, there is wide variety of price ranges when selecting key components of your container farming. Depending on your project, size requirements, and outside environment, some aspects like ventilation or lighting can be a long term investment due to energy efficiency. Walling is both a short-term and long-term investment due to installation time and ongoing maintenance. To learn more about Vinyl panels, receive a free sample at duramaxpvcpanels.com/get-a-sample/
The content & opinions in this article are the author's and do not necessarily represent the views of AgriTechTomorrow
---
Comments (0)
This post does not have any comments. Be the first to leave a comment below.
---
Post A Comment
You must be logged in before you can post a comment. Login now.
Featured Product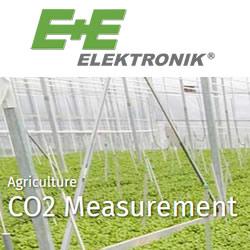 Lowering of energy costs, acceleration of growth and extension of the possible storekeeping duration can be optimised by the precise measurement of humidity, CO2-content and temperature. Optimum basic conditions for animals and plants ensure best agricultural products. As different applications demand various adopted solutions for optimization of agricultural processes, E+E Elektronik provides a broad portfolio of agricultural monitoring products